The world needs you and your legacy
Our coaching and mentoring programmes are for people who are ready to start upgrading their own lives and making a real change in the world.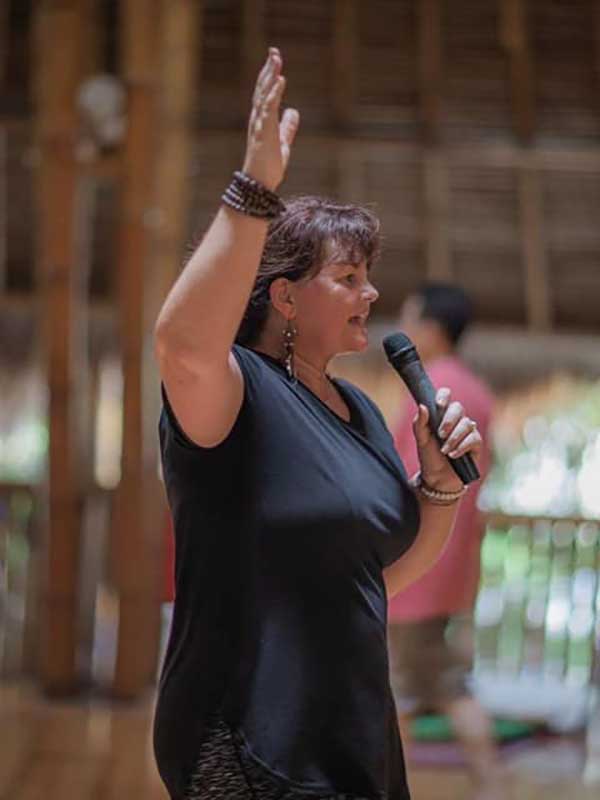 The Legacy Creation Framework
Our approach to changing the world is holistic, visionary and pragmatic.
We know that you won't get far changing the world if your own life, health, relationships and finances are not working!
Here's how to change your own world and the whole world.
DESIGN YOUR IDEAL LIFE
Identify and create the vision you have for your own world – how you want to live and show up in the world and what you want for yourself.
KNOW YOURSELF
Delve into your passions, daydreams, strengths and gifts. Your Legacy Journey needs to match who you are and what comes most naturally to you.
CREATE YOUR LEGACY ROADMAP
Unearth your vision and mission and design the path towards it – a path aligned with your Ideal Life.
LIVE YOUR LEGACY
As you walk the Legacy Creation Journey path, you will be held to account to create and live your Ideal Life – stay well, build fabulous relationships and create abundance.
LEAD YOUR LEGACY
Legacies are built through bold, purposeful action. They require consistent energy, strategy and execution. This is where the fulfilment flows and inspiration takes physical form in the world.
BE A LEGACY CREATOR
Legacy Creators embody the principles of their own legacy. They walk the talk, are open to support and to supporting others. They travel lightly, enjoy the journey and build a clan to laugh, cry and create with.
Ready to Launch your Legacy?
We know you want to make a positive difference to others and yourself, we know the world needs you and we want to help with that! We know that each Legacy Creator needs to be able to design their own path, their own way.
So, here are four options for you but call us! We want to help you make the best decision for you.
The Launch your Legacy Programme
A life-changing 12-week group programme.
This is the ultimate group programme for those who want to actually change the world. This 12-week fun, intensive, life-changing programme will give you:
A whole new relationship with yourself,
Breakthrough levels of freedom from your personal, financial and relationship blocks,
Clarity about your Ideal Life and how to get there,
The energy and vitality you need to make a difference,
A clear sense of Vision, Mission, Goals and strategy for making a bigger difference,
An awesome clan of fellow Legacy Creators to continue your journey with.
This happens online and in a group. You will have weekly training, group coaching, hotseat sessions and much, much more.
The Legacy Creation Mastermind
For those who want to continue the journey with us and their Legacy Creation Clan. This is so much more than a Mastermind.
You will be presented with an extraordinary team of:
Business and Mindset Coaches,
Speaking coaches,
Publishing experts,
PR experts,
Money management experts.
Marketing and social media experts.
Everyone you need to help you to deliver your legacy in your way using your strengths and passions.

Receive group and 121 coaching and mentoring and the support and camaraderie of other Legacy Creators. This journey will leave you transformed into a Legacy Creator. 
Breakthrough Personal Coaching
If you know that you are ready to ignite your Inner Changemaker – to let go of everything that is holding you back, truly embody your unstoppable self and then dive into designing your Vision and Mission then this is for you.
Start with an intensive full-day VIP retreat (in person or virtually) with Lisa and to do the breakthrough work above and then have three months of follow up virtual coaching support.
This intensive coaching package is going to change you and your life and prepare you for delivering on your Mission.
With weekly accountability and planning support, you will never look back!
You can book your coaching package below and we will be in touch to book in your VIP day and get you started. The first ten packages are at the very special price below.
Price £5550
Or 4 monthly payments of £1388.75
If you are a corporate changemaker wanting to step into becoming a Legacy Creator from within your organisation, we are here for you.
Tailored coaching and training programmes
Our corporate partners may choose to:
Run our Legacy-Led Leadership programmes in-house,
Match Legacy-Led Leaders with our team of experienced Executive Coaches,
Partner with us to move towards a Legacy-Led Culture,
Sponsor individuals through the Legacy Creation Programme and/or Mastermind.
The first step is a call with Lisa Wynn so that she can help you to design the best form of partnership with us.
Here's what might just be on your mind …
Surely I cannot make a significant difference in the world?
So many of us are called to make a positive impact, be that in our community, team, organisation, industry, country or planet but feel overwhelmed by the enormity of the task. You will not be the only person working on your vision and you certainly won't be alone.
There is so much work to be done. How to choose?
That's what we are here for and that is why we have worked so hard to design the Legacy Creation Framework for you. We will work through your Vision for the world and then break it down into your Mission – your unique contribution towards that Vision. We've got you!
I am already so busy doing life! It feels like really hard work and I want to live too.
Yes, we absolutely insist on it! We will hold you to account to create the space for yourself first. A Legacy is more of a marathon than a sprint – we will treat you like an endurance athlete and help you to put the conditions for success in place first.
It's time to claim the life that you want for yourself and legacy and that you want for the world!
Step 1 – Dare to believe!
Take a deep breath and decide that now is the time and that you are the one. You don't need to know exactly what or how, just decide!
Step 2 – Call us!
Book a call with a Legacy Creation Coach. They will help you to get clear on what form of support you want in order to make the changes.
Step 3 – Enjoy the ride!
Legacy Creation is an adventure that will leave you changed, happier, more fulfilled and with the most incredible lifelong friends and collaborators.
Lisa has an excellent perception of people and how to bring their glamorous bigger vision into stark reality of action points and choices. 
Gill Fielding, The Secret Millionaire
Your style of teaching is inspirational and simply mind blowing. 
Lisa is a generous, wise, phenomenal coach and trainer.  
Lynne Healy, Collaborative Community Network
Ready to start creating your legacy?
Let's have an absolutely obligation-free conversation about the changes you or your organization want to make.